The First groups I shot with the Airforce Texan .308 leave a lot of room for improvement.  I think the shooter can do better once I get used to the gun.  Please don't take this as a direct reflection on the guns ability.   A few quick notes as I reflect back on after shooting the .308 Last weekend.
I am still getting used to how to hold this gun, it actually has quite a bit of recoil.  I think I could do better next time if I use higher scope rings to make it easier on my neck.  I was in a hurry to shoot this gun, so I moved the fore-grip from  my talon ss to the .308.  I did this because I had modified it years ago to include a sling stud to mount a bipod on.  I think I could improve the groups if I move the bipod much farther forward.  Right now the bipod is too close to the center of balance, this could cause a bit of porpoising with the rifle.
I know I am wasting air on the shots, if I can tune it down a bit it may lower the recoil.  I should also try slowing the bullets down to around 950fps and see what happens.
Please Note.
The gun is a out of the box stock Texan .308 I haven't made any adjustments or cleaned / fire-lapped the barrel yet.
The barrel has not been slugged and the bullets have not been weighed, lubed,  or custom sized yet.
I am also shooting this .308 airgun tethered & regulated at 3000psi using our Regman.
The above are from the 100 yard plinking video that has yet to be posted to youtube.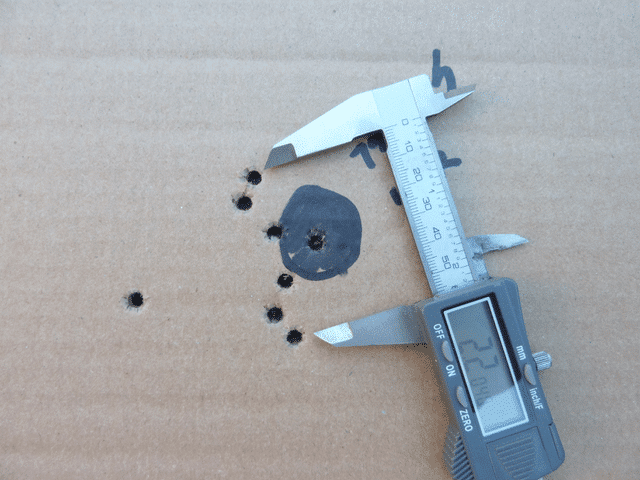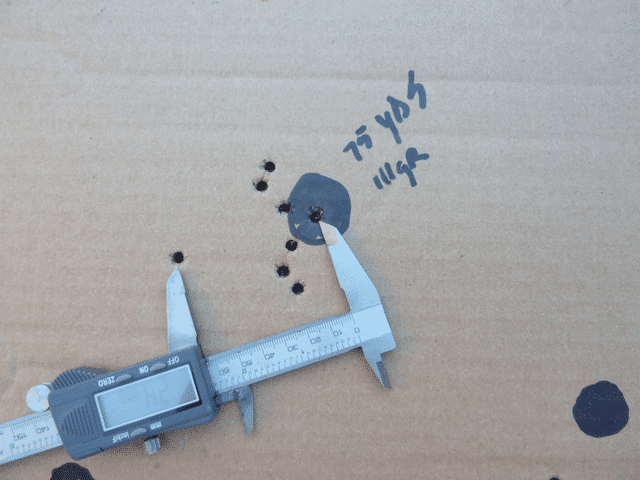 I'm not sure what is causing the vertical stringing, could it be the new reg? could it be my hold and the bipod being too close to the center of the gun?
I went through 198 of the Neilsen cast bullets.  and I had a ton of fun shooting this .308
out of the 198 bullets only two of them seemed slightly under-sized compared to the rest.  I noticed that they slid into the barrel about 1/8 inch farther than the rest of the bullets in the lot. If that is the case then that is about 1%.  I liked the bullets from Neilsen.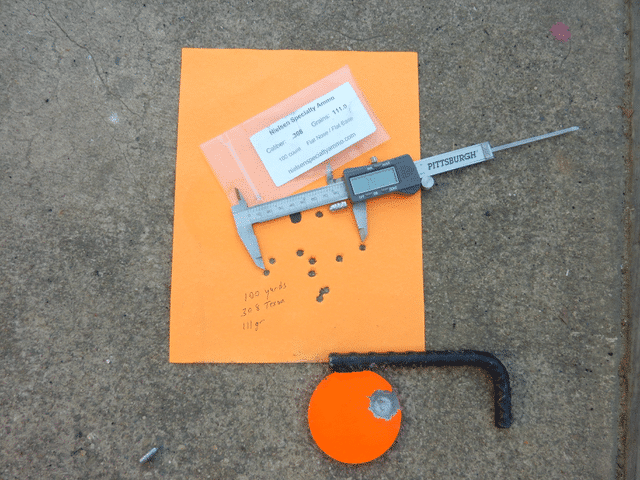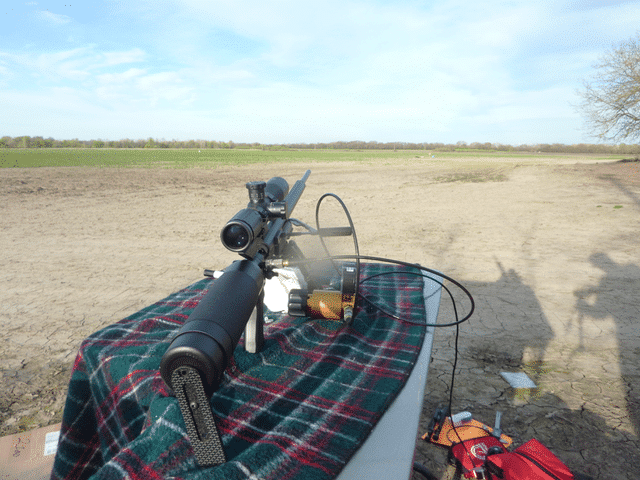 This picture (shameless plug) shows the Texan .308 connected (tethered) to the inline Regman regulator,connected to Stikman, connected to a 88cf scba tank inside the Bagman padded case.